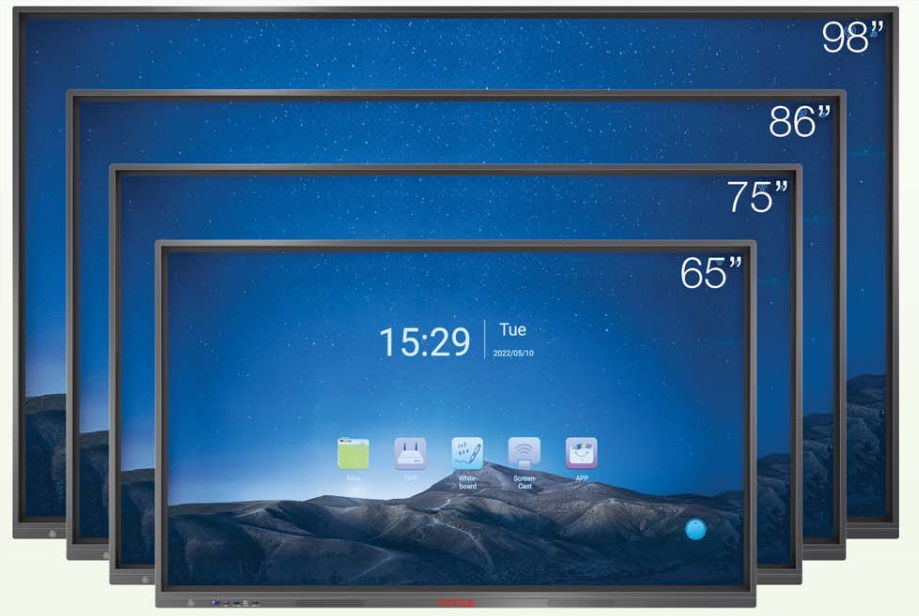 Interactive Flat Panel
65" / 75" / 86" / 98"
Let the flexible 4K UHD interactive display increase student engagement and collaboration in your classroom. Use your fingers and a button to transform the display into a digital whiteboard, transfer files instantly, and run your preferred software. The Title Display operates in your world and allows for flexible interaction.
---
---
Ultra-narrow profile 13.3 mm frame
4K UHD 178 Degree° Display with Viewable
High-precision infrared 20 point touch
Support en & Finger touch
Reserved for the OPS interface
HDMI , Antenna hidden inside
Easy switching between dual systems
Standard anti-glare and tempered glass
Support wireless screen share
Smart panel software included
In built Wi Fi and Bluetooth in Android
Scan QR code to connect mobile phone
---
Remote video conference
Efficient communication any time and anywhere, real-time screen sharing, barrier-free communication and presentation, meeting appointments, screen sharing/multi-party comments/multi-terminal participation/oneclick minutes synchronisation.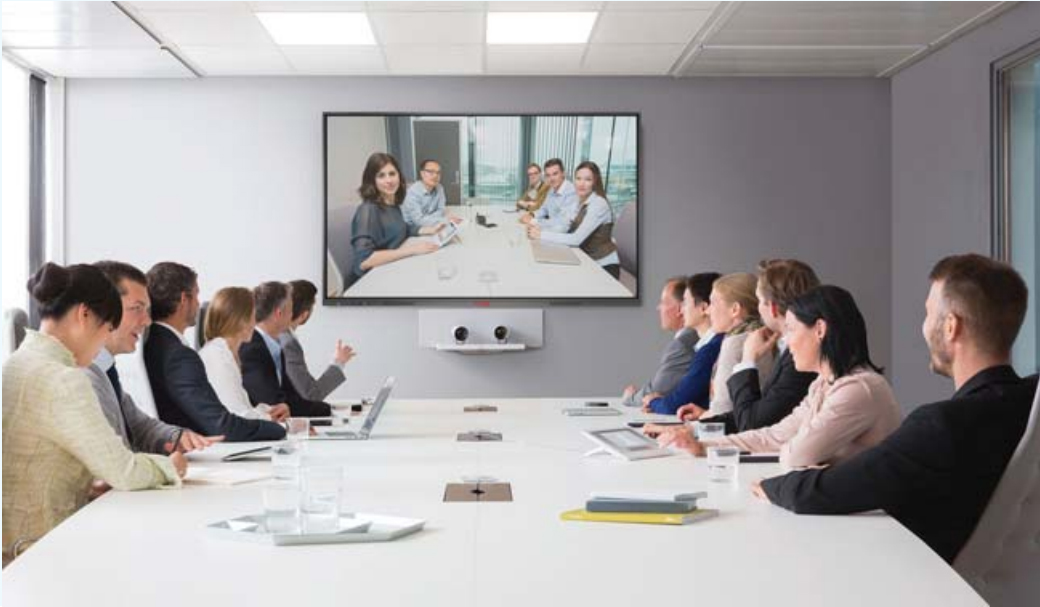 ---
Multi-screen Interaction
Compatible with multiple third-party sofware to support multi-screen interaction such as tablets, mobile phones, Notebooks, Desktop-Pc and etc., ensuring that meeting are stable and efficient.
---
Movable Stand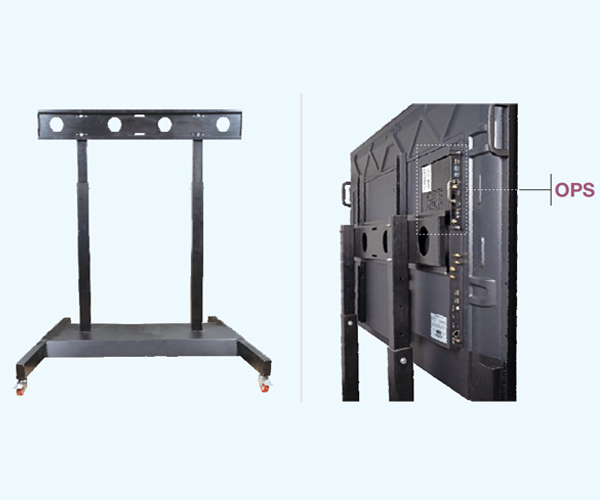 Wall Mount