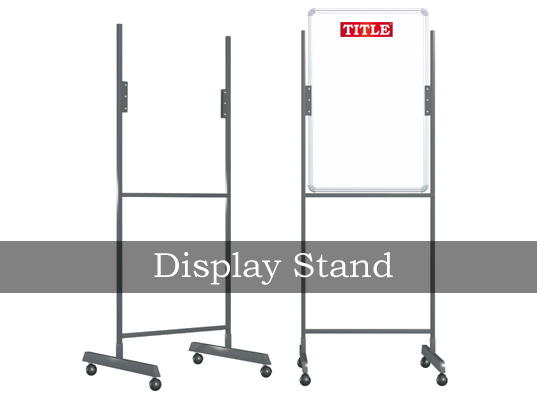 Display Stand
We provide our clients with Display Stand and Revolving. For a writing board with two sides, a rotating stand is used. For boards in the 3*4 and 4*6 sizes, use this stand.
Title Display System Display stands for displaying goods. We only utilise materials that are 100% recyclable, and our folding goods considerably lower carbon footprint. All items unfurl in a matter of seconds and without the use of any tools.
consists of display unit designs with aesthetically attractive and high-premium finishes. In comparison to standard display stand, the majority of the modules are foldable or modular, allowing for flat transportation and significant cost savings.
This display stand is quite upscale. in order to change the skins continuously after purchasing the device. both non-lit and back-lit versions are available. without using any tools or parts, installation just takes a few seconds display stands
---
| | |
| --- | --- |
| Brand | TITLE |
| Leg | Two |
| For Board Size | 4, 5, 6, 8 Foot |
| Usage | Schools, Collages, Customer Lounge, Conference center, Art galleries, Institution, etc. |